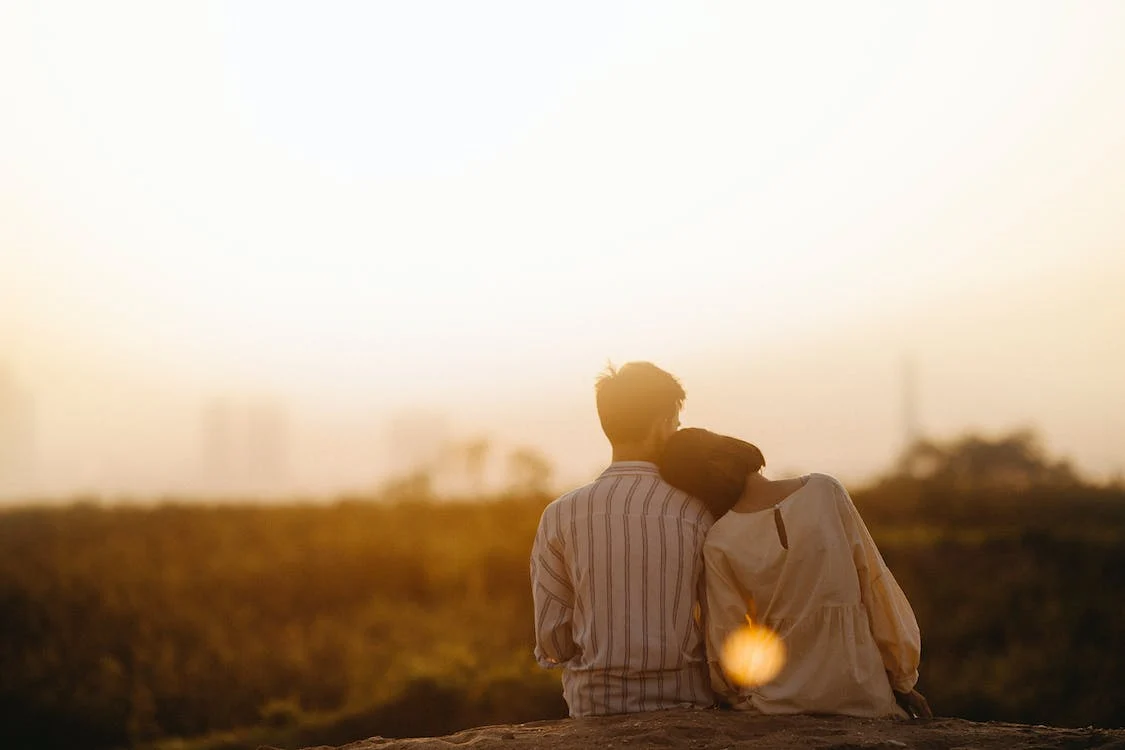 Are you tired of racking your brain while choosing a gift for your girlfriend? We understand what you must be going through because buying the best present for your girlfriend is not an easy nut to crack! Are you considering hitting two targets with one arrow by buying a cheap gift and simultaneously impressing your girl? Well, are you? It's not a bad idea!
Girls are sensitive, and even small gestures can make them feel special. However, that does not mean you should not spend a good amount of money on their gifts, of course! How about some DIY items? While you can also purchase an off-the-rack gift, the one specially made by you will be something on another level.
Gift-giving is a way of showing love and appreciation for someone special, and it is not always necessary to break the bank. As an average student, finding affordable gifts for a girlfriend that are still creative and thoughtful can be challenging. However, with some creativity and effort, it is possible to make her feel special without spending too much money. In this article, we will explore gift ideas for a girlfriend that an average student can afford.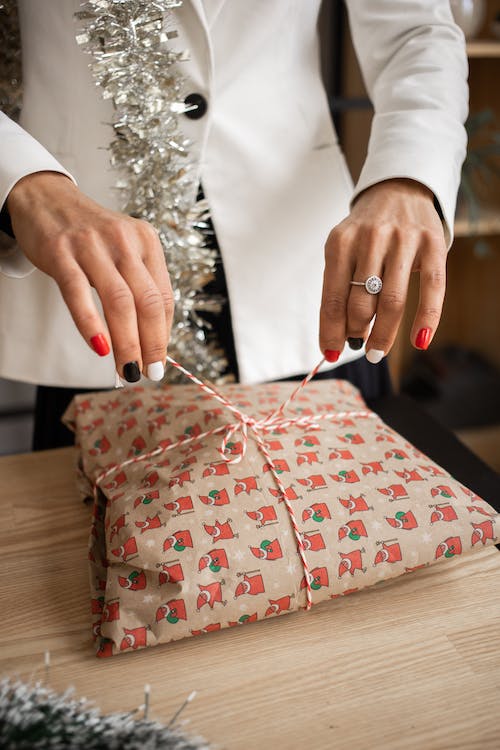 1. DIY Wooden Box for Her Little Things
Is your girlfriend a jewelry lover? Duh… how can she not be a jewelry or makeup lover; after all, she's a girl! But you see, there are some special species on this earth (we mean girls, of course) who aren't much into the girly stuff. Nevertheless, girls like to preserve their little things in small boxes, regardless of their nature (no offense to your girlfriend). Who said little things only refer to jewelry? It can be anything from coins to hairpins. So, how about a DIY wooden box as a present for your girlfriend?
2. a T-Shirt with Custom Embroidery of Her Favorite Film Character
Thinking of a short sexy dress for your girlfriend? Bad idea! These gifts have become outdated, and you don't want to become one of those typical boyfriends now, do you? Go for some out-of-the-box options like a T-shirt. Now before you start saying what is so unconventional in a t-shirt, there is, relax and hear us out! We are talking about a t-shirt having custom embroidery on your girlfriend's favorite film character. Now that's something extraordinary, no? But please don't be jealous; we know you want your girlfriend to wear a T-shirt with your picture instead! But what to do; you are not a famous film character, until now at least! Can't say about the future, though!
3. Unusual Photo Album with Photos of Where You're Together
No matter if other gift ideas fail, photo albums always work! Just like the little things, girls like to preserve pictures as well, and if it comes as a present from their boyfriend, then it's just the icing on the cake! Design an unusual photo album for her filled with photos where both of you are together and very much in love. Believe us; she will cherish that for life!
4. Chalkboard Mug with a Love Message
Do you like writing love notes? Well, every couple does! Even though it's 2016 you are living in, writing love messages to your girlfriend is the sweetest thing you could do! Wait, you don't have to write love letters for your girl as her present. C'mon, you would do that anyway! Make her morning or evening tea more special by presenting her with a chalkboard mug with love messages.
5. Ring with a Landscape in It
Gone are the days when girls used to wear the same old gold and silver rings. This new age is all about the landscape rings! Imagine how a wooden ring with a crystalline landscape will look on your girlfriend's hand. Whether your girl loves snowfall, autumn trees, mountains, or flowers in the landscape, you can get the landscape designed in any way you want.
6. Tea Kit
Moving on from the accessories, like every other girl, your girlfriend must be interested in cooking, right? If not the full-fledged cooking, then just a cup of tea. If yes, then you can consider buying a tea kit for her. A tea kit might inspire her to learn something else to cook!
7. Special Notebook
If you are not up for those chalkboard mugs, think of something more romantic for your girl, like a special notebook. You are free to write all those love messages in that notebook, too, if you are thinking!
8. Handwritten love letter
A handwritten love essay on girlfriend is a classic and personal way of showing affection. It is a thoughtful gesture that will show your girlfriend how much she means to you. Taking the time to write down your thoughts and feelings on paper is something that will be cherished and remembered for a long time.
9. Customized mug
A customized mug is an excellent idea for a girlfriend who loves to drink coffee or tea. A personal message or picture can be printed on the mug, making it a unique and thoughtful gift.
10. Personalized bracelet
A personalized bracelet with her name or initials is a great gift idea. It will add a touch of elegance to her outfit, and she will appreciate the thought and effort put into making the gift special.
11. Handmade photo album
A handmade photo album is an excellent way to capture and celebrate your memories together. It can be filled with pictures, notes, and other mementos to make her smile.
12. Homemade baked goods
If your girlfriend has a sweet tooth, baking her favorite treats is a thoughtful and affordable gift idea. It shows that you have taken the time to make something specifically for her and that you care about her likes and preferences.
13. Personalized phone case
A personalized phone case is an excellent gift idea for a girlfriend who loves her phone. You can have a picture or message printed on the case, making it a unique and personal gift.
14. A romantic picnic
A romantic picnic in the park or on the beach is a lovely way to spend time together. You can prepare a basket with her favorite snacks and drinks and enjoy the scenery and each other's company.
15. DIY jar of love notes
A DIY jar of love notes is a creative and meaningful gift idea. You can write down different reasons why you love her on small pieces of paper and fill a jar with them. She can pick out a note whenever she needs a little pick-me-up.
16. Personalized keychain
A personalized keychain with her name or initials is a small but thoughtful gift. It will add a touch of personalization to her keys and remind her of you every time she uses them.
17. Movie night basket
A movie night basket with her favorite snacks and a DVD or streaming service gift card is an excellent gift idea for a girlfriend who loves to watch movies. It shows that you have paid attention to her likes and preferences and want to spend time together.
When selecting among best girlfriend presents, it's important to choose gifts that fit within the budget and align with their interests and personality. Top 5 'gift for girlfriend' ideas include personalized jewelry, a spa day, as there is a shirt gift box for boyfriend, there is also a subscription box for girls, a romantic weekend getaway, and a sentimental photo album. Additionally, there are countless gift ideas available online, ranging from quirky and unusual to practical and heartfelt, making it easy to find the perfect gift for any occasion.
Finding affordable and creative gift ideas for a girlfriend can be challenging, but with some thought and effort, it is possible to show her how much she means to you. From personalized jewelry to handwritten notes, there are many ways to make her feel special without breaking the bank. These ten gift ideas are just the beginning of what you can do to make her smile and feel loved.
While these 17 gift ideas for girlfriends are all great options, it's important to remember that every relationship is unique, and what might be a perfect gift for one girlfriend might not be the right fit for another. If you're still unsure about what to get your girlfriend, don't be afraid to ask her directly. After all, the best present comes from the heart and shows that you've thought about what she might love. And remember, whether it's a top, a box of goodies, a shirt, or an unusual gift – essay for girlfriend, the most important thing is to show your girlfriend how much you care and appreciate her.
About Jessica Dong
Jessica Dong is a 21-year-old student from Beijing. She studies business development in the USA and dreams of running her own company. Jessica is a socially active student interested in traveling, social media, and entertainment.