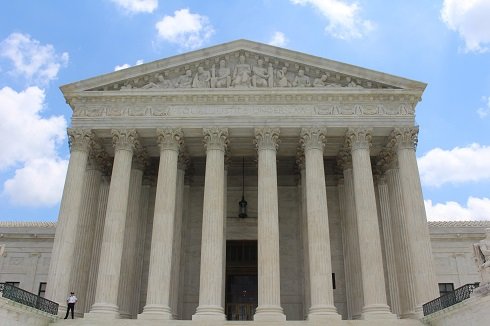 Have anyone told you how to write a legal case study successfully? Perhaps, teachers have instructed you but forgot to consider your strong and weak sides. Luckily, most students are independent enough to do all their homework alone by searching for the best guides on the Internet or dealing with writing agencies who explain things in detail. 
Attorneys and the companies they work for deal with many cases daily. They rescue their clients from different legal and illegal troubles by using their knowledge in Law. If you are a student or an advertiser who needs to write a case study in Law to promote a company or just get the desired grade, you are at the right place. Read this guide to learn how to write a legal case study step by step and avoid silly mistakes that can lead to serious problems.
Step 1. Learn More about Case Studies
The first thing is obviously getting information about case studies as a part of college assignments or job duties. In short, you need to know what that is and how to write it to meet the requirements. 
A case study is a kind of story about a person who had problems with the law and managed to handle them with a lawyer, attorney, or some specific juridical organization. Its job is to describe the existing problem and show its solution, including all the participants, used methods, and the results. 
As a rule, a case study has the following structure:
introduction (presentation of the case and previous related experiences or cases)

goals (Why do you want to study this particular case, and what questions are you going to answer in your paper?)

methods (How did you manage to collect all the required information? Did you use quantitative, qualitative, or mixed methods to retrieve the analyzed information? Were these methods effective? Did you change some methods during the case creation?)

results (What did you find out during your investigations?)

discussion (What is the benefit of the provided case study? How can it help to solve other similar cases? However, avoid generalizing because the analysis of a concrete case must relate only to the situation the involved individuals dealt with )

recommendations (What pros and cons can you name concerning the solution of a concrete case with concrete people? Did you have any other solutions? What could go wrong?)
Step 2. Ask for a Permission to Analyze the Chosen Case
How to write a court case without dealing with the secured personal data of all the participants? There is no such a way unless you decide to change names and the place, but, in that case, your research will be hard to verify. In other words, it will look like a made-up story. 
Before you decide to investigate a case, you should realize that it definitely relates to law matters and involves the personal information of the case participants. 
It does not matter what kind of information was involved in the process. Despite its sensitivity, you should ask participants to write permission to use their information. Moreover, it is necessary to collaborate with the client to specify details so as not to deal with fake statements or a client's claims. Due to that, you will demonstrate your competency, and others will trust you because of fairness. It also shows respect for the company you work for or a college that assigned this task to you.
Your educator will see competency as well because you will demonstrate perfect awareness of the law and legal procedures concerning the personal information of clients. It is also significant to check all information twice or even three times before introducing it in the case study. 
Step 3. Select the Case That Does Rally Suit the Purpose
When you want to demonstrate your research skills with the help of a case study, you should choose the proper case that can meet your goals. The right client is what you need to succeed at writing. If you want to get a certain base of clients, you should look for cases that have common goals. Use this list in your searches:
all clients have something in common

all cases might be easily solved by your company (if you already work for one)

choose cases your potential clients might deal with as the best way to their solutions
You can create your portfolio to attract more clients and show your subject awareness. When potential clients investigate your portfolio, they see that their problems can be effectively solved, too.
Step 4. Make It Readable and Comprehensible
Your task is to show your research skills in the law area but not to complicate things and make a case study hard to read. Except for readability, you should care about the paper formatting. There are several things you should do to promise the best results and show that you know how to write case analysis law:
Try to stick to short and clear sentences because long and windy ones might mislead readers. 

Avoid watery phrases and expressions. Speak only to the point because it is not a story-telling like in the case of English literature. It is Law, and people in trouble would not like to joke about juridical problems. 

An average reader may be unaware of law terms, so it is recommended to simplify language for better comprehension. It is better to avoid the use of epithets, metaphors, hyperbole, and other beautifying stylistic devices.
Before you start writing your case study, you should study your target audience. If your case is for your tutors, it must have the appropriate terms and sentence structures. Moreover, formatting must meet the requirements mentioned in the assignment, including spacing, font selection, margins, and other visual tools.
If you are writing for other students or target clients, your language must be simplified. Your goal is to convince the potential client that your services are worth choosing and trusting. You appear to be a realtor of the company's services or your personal work.
Step 5. Ensure You Are Aware of All Details of the Case
Traditionally, all tutors name this step as an initial in their "how to write a case law" tutoring. It is impossible to prepare a worthy analysis of a court case if you have not read it thoroughly to learn all details to avoid mistakes and identify the secrets of a company's or attorney's success. Afterward, you should create a plan for the case – from the very beginning till the final decision. Only competent students can track it and stress its strong and weak sides. 
Besides, it is necessary to highlight the facts that are important and those that are not significant and could be omitted in the case analysis.  Sometimes, it is worth mentioning unimportant facts in a couple of sentences to provide a complete analysis of the chosen case. 
Finally, a deep investigation of the chosen case allows you to stress facts that turned out to be the most influential in the court. However, there were other facts and evidence introduced to the judge, but they did not hit the point. Why did that happen? What could happen if the judge took them more seriously and based his or her decision on them?
You should compare legal cases with the same judge and attorney to see if their decision was routine and typical. Sometimes, the decision becomes exceptional. If it is so, try to analyze the verdict. 
Step 6 or Final. Check and Introduce
Every paper must be free from mistakes, including grammatical, lexical, and formatting. It does not matter if you want to post your case online, send it to your tutor, or add it to your portfolio. Only error-free papers provide a good impression and impose trust. 
If you want to attract more potential clients, you should post your case study on your website with properly used SEO instructions, social media platforms, and newsletters (if you already work for a company and want to promote it and yourself). 
One of the best variants to learn how to write a case analysis law is to get great samples. Where can you get them? You can ask a related person (a teacher, a company employee, a private tutor, etc.) to show a sample. Private or college tutors can show both good and bad samples to point to the difference and facts that influenced the grade. Due to that, you can perform your case study without mistakes and keep in mind the possible pitfalls of the assigned task.
Another variant is to search for reputable websites that give free samples or sell them for a set price. The reputable sources usually belong to educational institutions like colleges and universities,  law practitioners, governmental institutions, etc. They already got permission to post case studies on their websites to provide samples or attract new clients who hire them to solve their law cases.
All in all, writing a case analysis in Law can be challenging, but doing it gradually with a good guide at your fingertips will surely lead to success.