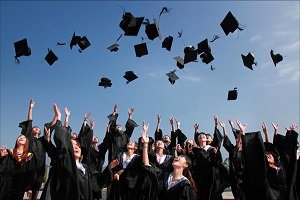 Determining a course of education involves figuring out the best place to start studying. Often, the location of your college will answer the question of "Where will I live?" At the same time, you should remember that attending a college in any particular city does not mean that you'll live there definitely.
It is worth to take a close look at a city where an institution of higher education is situated. Moreover, you should consider the job prospects within this city. Here's a list from Study Portals with some possible options in the American cities.
1.  Chicago, Illinois
The University of Illinois and Loyola University are just a few educational institutions in the Windy City. There's an ample opportunity to earn a business degree and obtain a job at any of the Fortune 500 companies located in Chicago, as mentioned in the Master Portal site. Plus, there's also the Art Institute to consider.
2.  New York City, New York
This bustling metropolis is home to more college students than any other city in the U.S. This is not surprising to consider that there are 82 universities, including NYU, Hult International Business School, and Long Island University. Aside from business, you can also choose to pursue a degree in pre-med or pre-law before moving on to medical or law school.
3.  Boston, Massachusetts
If you look at Capuano.house.gov, you will find a broad variety of schools. Some include fine arts colleges, like Berklee, and Longy School of Music. If you're looking for the medical or technical field, then MIT or Massachusetts College of Pharmacy and Health Sciences are two viable options. And don't forget that Boston is also home to Harvard. So, there are many institution choices with so many career choices in this area.
4.  Albuquerque, New Mexico
Again, from the sciences to the fine arts, you'll find many choices of degree programs at the University of New Mexico. Specifically, this college is well-known for its pre-med program and medical school that partner with UNM Hospital and Presbyterian's pediatric unit. Furthermore, in a growing city like Albuquerque, there are many job prospects in the research sector (Sandia and Los Alamos Labs located nearby), education, the medical field, and technology.
5.  Houston, Texas
When choosing your course of education, and you have an interest in the fossil fuel industry, then Houston is a good city to relocate according to Accredited Schools Online. Even with the fluctuation of the oil business, one can look to this city for positive job prospects in this career field since it is home of 40 firms that specialize in oil and gas exploration and production.
6.  Tampa, Florida
Tampa is known for its opportunities in business and industry as described on Study Portals. The University of Tampa's site lists many business-related degree programs, including Management, International Business, Advertising, and Entrepreneurship. You'll also find openings in the many corporate headquarters that are located in this city. And they actively recruit! Don't miss this opportunity.
7.  Seattle, Washington
Seattle, according to Indeed, was ranked one of the top cities for career opportunities in technology. Plus, you'll find no shortage of opportunities with top corporations, like Microsoft, Starbucks, and Amazon. The University of Washington, Goddard College, and Antioch University are just a few that offer degree plans in Business, Healthcare, Education, IT, and Aeronautic Science for a well-rounded course of education.
All in all, your course of education will rely on your interests in a particular field but having more information on different locations in the U.S., along with what they have to offer, will help in this important life decision. Besides, remember we are always ready to help you with your homework after you're admitted to the university of your dream.