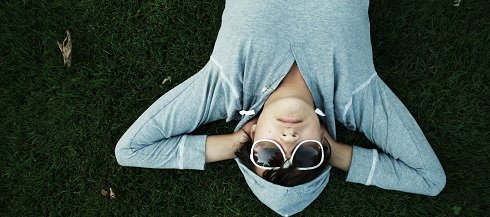 The American Psychological Association states that 80-95% of college students are heavy procrastinators. We have no doubt that you have engaged in this pleasant but stressful activity as well (otherwise you wouldn't be here), and you know exactly how it feels when it's 3 a.m. and you are writing an essay instead of sleeping because tomorrow is the due day. And if, on top of that, English is not your native language, the assignment may even take more time than you think and you may stake awake all night.
But this article is written not to state the obvious. Its aim is to help you determine when your procrastination spirit is taking over your reasonable self. So, let's see what the symptoms are.
1.      You Regularly Plan to Start but Something Always Comes up
Yeah, we know how it goes. Someone has invited you to a party with lots of international students; you've got more serious things to do; your American friends want to show you the city. Every day something new pops up and your English assignment lies untouched. That's the first sign of the future deadline apocalypse.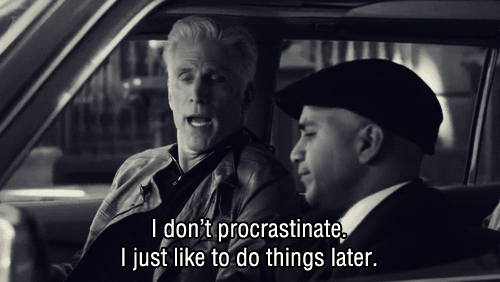 2.       Your Netflix Visits Grow up by 3 Times
Watching "Luke Cage",  "13 Reasons Why" or "House of Cards" in English is very useful without any doubt as you improve your language skills. But if you notice that Netflix has appeared in the list of your speed dial tabs – Houston, we have a problem. Instead of tending to your English assignment, you plunge into the ocean of procrastination deeper and deeper.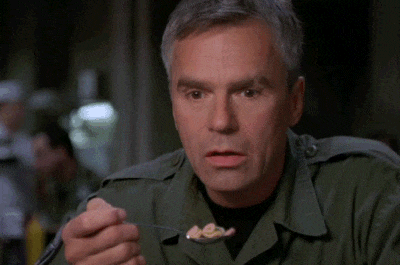 3.      You Trade with Yourself: One Cookie for 100 Words?
This is a powerful motivation booster when you know how to use it right. But, unfortunately, in unpracticed hands, it's just another procrastination sign that you need to deal with really fast. Seek help from your parents or friends; tell them to control you. Otherwise, you'll end up with a lot of sugar in your blood, but few words in your assignment.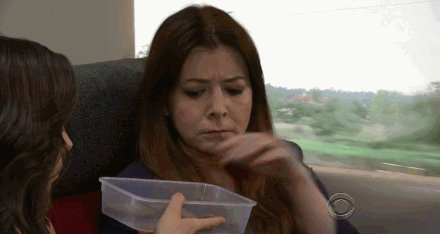 4.      The Deadline Is Two Days away: You Start to Get Panic Attacks
Waking up in the middle of the night in a cold sweat because you're dreaming of the day you submit an empty paper? That's right: the D-day is close (still not the last moment, but it's approaching) and you have done everything there is to do (even cleaned up your room) apart from your English assignment. Your heartbeat is already racing and it's difficult to breathe? Procrastination is all over you; the only chance to fight it is to sit and complete that task!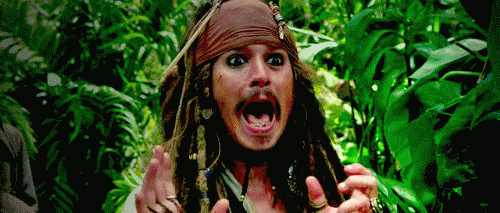 5.      It's 3 a.m.: You're Writing for 3 Hours without a Break
You manage to brace yourself up, drink all the coffee and eat all the sweets. You don't sleep for almost all night, and zone out at dawn with a self-contented thought that you've done the assignment without any prior planning and (almost) not making many efforts in the process. But when you wake up with a groggy head and accidentally read what you have written, the panic attacks return. In the end you have no choice except for submitting what you have.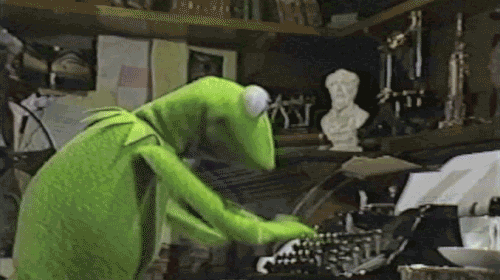 If you have read this article and spotted something familiar, but don't want to do a thing about it, don't feel guilty. According to the survey of DSU students, 57% have reported that they have mixed feelings about the procrastination. On the one hand, they like it because it gives them the adrenaline rush of breaking the rules and doing everything at the last moment. On the other hand, it makes them highly stressed. That's why it's so difficult to get off it, but still possible. If you don't want to get stuck in a dead end, admit that you are procrastinating and fight it!