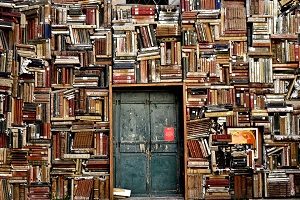 So, you've found yourself with a task to write a book review. Well, that's not the best, but also not the worst case scenario in your academic career – believe us, professors can come up with much trickier assignments that are hard for American students, not mentioning the international ones. But keep your goose bumps under control – we are here to rescue your foreign student soul ☺
The bulkiest thing you need to do to write a book review is to read the actual book. Of course, you can get lucky and receive a short story for your paper, but as the name of the assignment suggests, you shouldn't rely on luck too much. So, how can you come out dry in this situation? That's right – use free book reviews websites to find all the information you need! They are useful because:
Sometimes, you don't even need to read the book after surfing through the reviews, so it saves up a lot of time;
They will help you to form an impression from the book;
You can gain a lot of regular as well as unexpected insights for your analysis in writing;
They all will be written in English – you will get tanked with proper vocabulary and constructions to write the review.
As you can see, there are important advantages that you need to take into account if you want to produce academic papers at the same level as native students. So, here are six websites that will be your best friends during writing book reviews.
You certainly know this online shop and its huge database of books. The buyers very often leave their feedback about products, especially books so that you can find some very interesting comments for your review.
Well, this is a resource that has to be in your bookmarks because its main purpose is to gather reader's reviews. You may spot very valuable insights there as the website is full of book lovers.
This is exactly the resource where you might come across professional book reviews written from scratch by competent critics. In these reports there will be some literature techniques discussed, not only plot twists, so keep this website in mind.
Here you can spot several reviews on one book, but they will be written from different perspectives. This is a great opportunity to get some unique insights.
This is a unique web resource that allows you to search not only for authors or titles but also for characters, subjects, settings, etc. It's super cool if you need to draw some parallels with other literary works in your review.
This website looks more like New York Times but contains some original reviews that can be useful in book report writing.
It is best to take advantage of all these resources together – this way you'll get a full picture and will be able to maneuver with all the information bits. So, gather the reviews and create one of your own that will impress your professor!