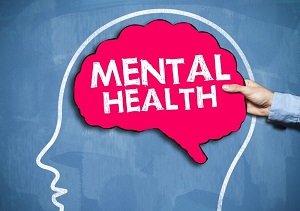 In different institutions of learning, students are required to write well-researched papers for which only topics vary. The paper requirements remain the same for each research topic – be well-analyzed and properly-covered. A mental health topic is no exception. In fact, not only the number of sources greatly influences a paper quality, but their credibility as well.
In the course of performing an assignment, many students are stuck on the way because they cannot get their hands on relevant information from reliable sources. According to the executive summary by the Stanford History Education Group, more than 80% of students cannot distinguish between reliable and unreliable sources of information.
Using the particular information just because you find it on the Internet does not guarantee you success. Hence it follows that you should be aware of ways how to evaluate the information sources, including printed and internet sources, that you can use for mental health topics.
Besides, in this article you'll find reliable sources where you can get relevant information to cover mental health topics.
What I Should Take into Consideration While Selecting Information Sources for My Mental Health Topics?
The 'age' of a publication. Check how old the information is. A source can be reliable if it is less than three years old.
The author of an article. Firstly, look up if the name of an author is given. Secondly, determine if he or she is well-known in the mental health field. The author can be a medical practitioner (a nurse, doctor, psychologist, etc.) and look for other credentials – education, achievements, experience. Ensure that the information is written by a health professional.
The reputability of a website. Trusted sites should be run by government agencies, non-profit organizations, foundations, or colleges and universities. Asking how to identify that a site is a reputable source? Look at the end of URL. You probably use https://www.google.com to access Google's website. If you see the websites end in .com, be sure they profit through their services. It is better to follow links, ending .ac, .edu, like the UCSF Department of Psychiatry and the Langley Porter Psychiatric Institute Click it and get passed around in useful resources in the field of mental health.
The language of a content. You should determine if the content is written in a suitable academic style – without slang, vague words, contracted forms, rhetorical questions.
The correctness of grammar, spelling and punctuation. If the grammatical structure of the text isn't appropriate or there are obvious spelling errors, it proves that such sources cannot be relied on as they are provided by a non-professional.
What Sources Can I Get Information about Mental Health Topics from?
Among a variety of Internet sources, it is difficult to decide upon what source much better suits a specific mental health issue. Here you are sources for:
Mental disorders. In the search for information regarding mental health issues and related topics, you can visit a reliable platform such as the National Institute of Mental Health. It is run by a federal agency for research on mental disorders. It provides users with reliable information regarding mental health issues and possible treatments.
A Sensory Processing Disorder and its Subtypes (Get more information about this topic from the study on the identification of this disorder);
What Genes Can Affect a Person's Mental Health? (Look at the article about the influence of the genes on the mental health before writing your own).
Child mental health. The International Journal of Pediatrics is a great source where you can get the useful information regarding health, including mental health issues that are present at the early stages of development. You can work on the topics:
How does Post-Traumatic Stress Affect Infants and Children? (This source can be useful for your own research on PTSD);
The Effect on Children's Mental Health of Their Parent's Divorce (Refer to the research study on the effects of family structure on children in your own research paper).
Teen mental health. For a research paper on mental health of teens, you can visit Teen Mental Health to get credible and reliable information about the current state of scientific knowledge.
The Clinical Assessments of Depression among Teenagers (Follow the link to find an informative article about the given topic);
Essential Treatment of Children with Mental Illness (Read the article to see the keys of the topic).
Emotional health. To find the information about how our emotions relate to the mental condition, visit Mental Health Foundation.
What is a Connection between Processing Emotions and Mental Illnesses? (The article, which describes how the brain processes emotions in detail, can help you to follow the right way of thinking);
How Does Our Emotional Health Affect Success in Work and Relationships (Consult the article written by a professor to be aware of this topic).
Parenting mental conditions. For a research on the psychological effects of parenting on the mental condition, you can generate information from You will find information about parenting and mental illness on this platform.
The Role of Attachment in the Development of Children: What Mental Health Outcomes are Expected? (For this topic find it useful to read the article about the infant-parent attachment);
The Effects of Postpartum Depression, or the "Baby Blues" on Women's Mental Health (Read the article about such a serious problem before writing a paper).
A search of the accurate information for a research paper can be a daunting task for most, but not for you. Effectively evaluating sources is a stepping-stone to writing a well-researched paper. With the tips provided in this article, you can have relevant information from a reliable source about mental health topics. Besides, you can use the reliable sources in generating ideas about a specific mental health topic.
However, why should you bother what sources to choose? Just resort to our academic writers who are aware of places where to find scholar information and what sources are authoritative.