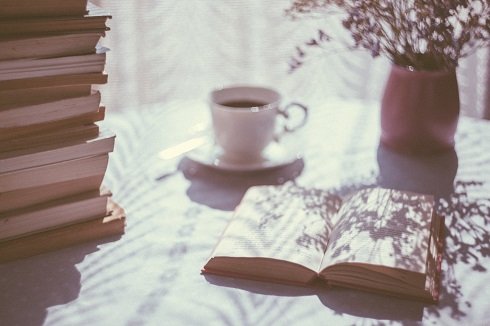 Thesis topics for English literature students can be quite challenging to come up with. Not only they need to relate to good literature, but the thesis topic should also captivate attention of the readers. If you are writing a research paper on English literature, you should take these English literature thesis topics into consideration.
Twentieth-Century Role in Changes of Women in Literature
Religion and Politics throughout the Ages of Literature
Roles in Gender: the Differences
What Are the Origins of a Chosen Novel
Twentieth Century and Middle Ages Morality Plays
The Function of Animals in Children's Literature
Modernism vs. Realism: the Differences
First World War Poetry Analysis
The Most Important Piece of Work Written by William Shakespeare
What Are Female Masculinities in Old English Literature
How Accurate Is History in Historical Novels
Was Literature Influenced During the Renaissance Era?
The Meaning of Fairy Tales in Literature
A Gothic Novel's Gender Representation
Origins of Children's Literature: the Historical Analysis
Character Comparisons between Characters of Popular Movies or Books
Criticism vs. Symbolism: the Differences
What's the Difference between Literature in the United States and Great Britain?
How Quantum Physics Is Applied in Literature
Nineteenth-Century Poetic Imagination with Astronomy
Take some time to review class guidance like the course syllabus, curriculum, and some previously written works in order to make up a perfect topic on your own. Using these materials can help guide you to some great ideas of choosing your best thesis topic. They can also save you some time with not only the decision-making process, but research as well. This will give you more time to focus on writing, structure, revisions and your creativity.
It is important to start brainstorming ideas first. Is the topic interesting? Does it relate to your class? Also, try not to choose a topic that other classmates may write about as well. Once you come up with something, take it up with classmates or your professor and research the topic to make sure you can find enough information to write a perfect and profound paper. If it seems like there will be some insufficient information, don't risk and change your topic. Make an outline to collect your thoughts together.
In most cases, good literature paper is an argument. You will be presenting an evaluative judgment, perspective, and interpretation, or critical evaluation. Therefore, it is a good idea to have a debatable thesis statement. However, this is just a suggestion to help get you started! Whatever you chose to write about, it would be wise to get your instructor's approval before you start. That way, you can be sure that your English literature thesis topic fits the assignment appropriately. Once you have decided on a topic, take some time to consistently search for researching information and take notes of what you have find.
Our company DoMyEssay.net provides students with high-quality custom thesis writing service which is always available online.