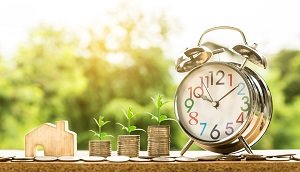 The reality hits hard when a graduation day arrives – usually, there's a mountain of bills sitting on your desk. Remember, you're not alone. There are many people who even years after completing college, internships, and post-graduate work, find that they've accumulated a considerable amount of debts – from the student loans to the mortgage.
So, learning to balance your budget while improving your debt ratio will improve your financial standing, especially if you look for an agency like Money Management International to guide you.
Common Financial Issues
As Liz Davidson, a contributor to the magazine, Forbes, points out that many successful professionals have very little time to plan financial goals, and much less time to balance a budget. Between balancing a busy career and family life, trying to schedule time for financial planning is quite a challenge. What to say about students who are supposed to succeed in everything they do in a college.
However, the lack of hours in a day is just the beginning. Some issues related to finances include:
The limited or lack of financial literacy;
The difficulty with paying off debts;
Paying off student loans;
Poor balancing a budget.
According to the National Financial Educators Council, 64% is the average test score of 24,669 participants who took the National Financial Literacy Test. Considering that the financial literacy, also known as financial knowledge, is the basic foundation for making decisions concerning money management, this statistic is quite sobering. It can also mean that many individuals might not know where to begin when trying to balance a budget.
Furthermore, this lack of knowledge may have led to the decision-making that results in an accumulation of debts. For instance, Katherine Porter of the University of California at Irvine notes that in the previous decade, more than a million bankruptcy cases were filed. Likewise, student loans have created a crisis. In the research paper An Economist's Perspective on Student Loans in the United States, a professor of the University of Michigan, Susan Dynarski, mentions that 40 million people in the U.S. have a student debt. 7 million are at default.
Thus, you might wonder, if you're in a financial bind, whom address for advice, and how to deal with this major issue. At this point, consider seeking out the services provided by Money Management International.
The List of Services Offered by Money Management International
Money Management International offers guidance in the following areas:
Suggestions for creating a payment plan to repay credit cards;
Resources and advice that help with budgeting and handling expenses;
Advice for handling student loans;
Information about programs that help a buyer to avoid foreclosure;
The responsibilities of home ownership and managing mortgage payments;
An individual review of your credit report;
Guidance on how to improve your credit score.
Checking out the tools that Money Management International would also be worthwhile when learning more about managing your income wisely.
Peace of Mind
With a regard to debt management, Money Management International offers free online counseling. However, that is only the first step towards becoming debt-free. You'll receive assistance with developing a debt management plan, or with consolidating your payments to lower interests and take care of payments while maintaining a balanced budget. Either way, an online counselor will help you to figure out the best route for your finances.
Furthermore, Money Management International operates in an honest and transparent manner. Plus, they will contact your creditors only with your permission and only you decide to opt for a debt management plan or not.
In spite of a short-term dip in your credit score, once the plan is put in place, you'll receive some peace of mind once you start paying off your debts. Likewise, that score will increase as positive changes are implemented.