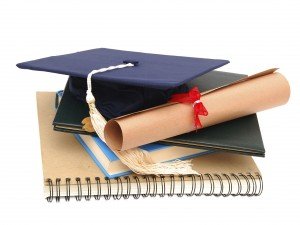 Studying abroad is everyone's dream. It is a chance to freedom and independence, as well as an opportunity to live in a completely different country and get to know about its culture and norms.
However, not everyone can afford to study abroad. Living expenses, travel expenses and above all the tuition fee expenses are immense. This is why students prefer to apply for financial aids or scholarships. Regrettably, these scholarships are available in limited number and are often offered to students on merit. Luckily, there are many other scholarship programs out there offered by various institutions.
Some scholarships are only for certain nationalities or students working in a specific field. Here are some of the extremely attractive and irresistible scholarships for Asian students offered for studying in popular US universities.
· AAUW International Fellowships in USA for Women
Applicable for women wanting to pursue their Masters, PhD or Postdoctoral in a US based university; AAUW offers them with a scholarship of $18,000, $20,000 and $30,000 respectively. This is a brilliant opportunity to study and research in America. The deadline to submit your applications and required documents is 1st December, 2015. The eligibility criterion is not very tough. Proficiency in English language and decent grades are major factors to get this scholarship. Applicants will be required to give an eligibility quiz which will then be reviewed by the selection panel. Official university transcriptions, 3 recommendation letters, TOEFL scores and your certificate of degree needs to be uploaded and sent to the review panel of AAUW. You can check out further details regarding the application process here.
· ICSP Scholarships at University of Oregon USA
Offered by the University of Oregon in US, this scholarship is applicable if you wish to pursue your undergraduate degree in International Cultural Service Program. They offer a tuition fee waiver between $9000 and $27,000 for the first academic year, that is, 2016-2017. Application deadline is 15th January, 2016. Prospective candidates need to have a minimum 3.0 cumulative GPA. The selection committee expects a presentation as you describe your country and culture. Along with this ICSP scholarship panel expects two letters of recommendation. Further details on the eligibility criteria and how to apply can be checked here.
· American University Emerging Global Leader Scholarship
The American University Global leadership scholarship is offered for students who wish to pursue their undergraduate degree in America. This is a good opportunity for international students who come from a diverse and minority background and wish to study in US. The scholarship covers billable expenses such as tuition fee, accommodation and boarding.
The prospective candidate should be from an underrepresented background and have a minimum GPA of 3.8. In order to apply, you simply have to complete the online form for scholarship latest by January 15th, 2016. For further information on the eligibility criteria, please visit the official AU Emerging Global Leader website.
· Alberts, Grace Memorial Scholarship
This scholarship is offered by Santa Ana College. Students who plan to continue studying in Santa Ana College or are considering a transfer to another institution for their junior year can benefit from this scholarship. You can submit your online application latest by February 19th, 2016. Prospective students seeking for scholarship are required to have a minimum of 2.0 College GPA. . For further queries with regards to application procedure, visit the official website of Santa Ana College. Preference will be given to Asian students.
So, here are the opportunities that open wide horizons for international students. They are designed to give people a possibility to get higher education and they certainly accomplish their mission. Check out these scholarships and don't miss your chance.