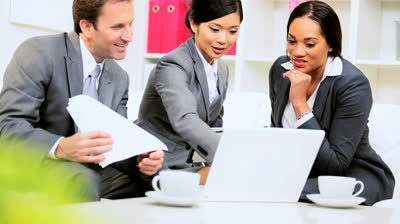 Do you plan to move to Asia? If you answer positively, then you should learn more about the Asian career offers. Besides, not all jobs fit foreigners. Asian job traditions differ from the ones in America as their culture differs from others. This article includes catchy facts about traditional and weird jobs in Asia and occupations that might suit you when you move there. 
What are the Most Typical Careers and Jobs for Asians?
People stereotype jobs for Asians because we used to hang labels on everyone. However, it is a bad idea because everyone deserves a job that fits the personal interests of a person. Asian employers are very picky concerning all potential candidates. Sometimes, they surf the whole Internet trying to find the best worker.
According to statistics, 37% of employers in 3000 organizations think they are hopeless in their desires to achieve success in business. Businessmen complain of facing problems with employees who lack the talent to perform their job at the required level. These six typical Asian jobs have the biggest problems with the search for talented employees:
Information Technology

Sales

Engineering

Accounting and Finance

Operations

Marketing and Digital
Asians want to manage this problem in any way possible, so they even start looking for possible candidates abroad. That is how common Asian career becomes available to people overseas. Employers are ready to sponsor highly-qualified professionals to achieve success in the required field. Consequently, the Asian job market demands expert skills, and your educational background and experience might fit the purpose. 
Except for the above-introduced list, banking, research, and distribution areas are another three spheres that require skilled professionals. Asians do their best to fit in, including representatives from Japan, Mainland China, Malaysia, Hong Kong, and Singapore, but foreigners may also be lucky to join the team.
Top Weirdest Jobs for Asians
It is not a secret that each country has its specific jobs, and jobs for Asians can also be stunning and unique. What professions can you hardly find in Europe or America? 
 Zoo Visitors Entertainers
Asians think it is boring to see wild animals in the zoo, so they involve people for excitement. For example, the job of Mr. Max from Thailand is to put his head into the crocodile's mouth to show the visitors that he perfectly controls the wild and dangerous reptiles.
Snake Catcher
Snakes often leave their territories and spread around towns where kids and adults can walk. Luckily, snake catching is one of the weirdest Asian jobs and, at the same time, honorable jobs. For example, Mohammed Saleem catches all wild snakes, including cobras, red snakes, and pythons. He does not kill them. Instead, he brings them back home and ruins stereotypes about their extreme danger. 
A Statue-Man
This job is not rare today, but an Asian professional, Sadam Firman, works for 12 hours a day to feed his family. He wears a silver cosmetic mask and covers his body with the same topicals to look like a statue. During holidays and excursions, his income is the highest because tourists like such performances and pay for live-human exhibitions. 
Skull and Bone Caregivers
There is a Cambodian genocide museum where the bones of victims of the Khmer Rouge regime are kept. People who work there care for the bones and skulls of the victims with a special attitude. You will never find dust in the exhibition area because the museum employees commemorate the memory of poor victims and let visitors do the same when clicking the official website the museum online.
Typewriting Machine Repairers
Asian careers include even jobs that relate to old-school habits. Previously, people used to utilize typewriters instead of computers, but they turned out to be not so comfortable because it was impossible to correct mistakes without paper waste. Computers became more convenient because they allowed their users to correct mistakes and enhance the content quality without providing harm to the environment and waste time. Indian experts still fix typewriters because their clients adore typing texts traditionally or keep them as a piece of rarity.
Creators of "Iron" Fireworks
As mentioned above, people adore unusual spectacular performances. One of them is throwing melted pieces of iron against a stone wall to produce fireworks. They resemble the work of blacksmiths in medieval times when they created iron weapons and tools with their hands and hot metal. The interaction of stone and metal creates sparks that look like festive fireworks. Employees wear secure clothing and goggles to prevent burns, and spectaculars are not allowed to be too close to the performance area.
The "Golden Fish" Surgeon
It is a very unusual job Asia due to its nature and cost. You can find fish that lets people get esthetic pleasure with the help of specific procedures. Arowana fish can be cold golden for the income it helps a surgeon to get. A famous Asian surgeon operates these fish to increase the size of their eyes and beautify them for their owners. One such surgery costs from 30 to 160 euros! If you have never heard of doctors who make plastic surgery to fish, now you have seen it all. 
What If You Acquire Asian Studies Degree
If you are interested in living in one of the Asian countries, then you should definitely ask yourself, "What can you do with an Asian studies degree?" You can definitely study there to have more chances to get the desired job. One can acquire Bachelor's, Master's, and Doctorate degrees in the following disciplines:
Cultural studies

Language courses

Humanities

Economics

History

Interdisciplinary courses
According to Indeed.com, when having the required degree in the required discipline, you can become an interpreter, a curator, a manager of International partnership, a historian, a foreign exchange trader, a journalist, a financial adviser, a translator, and a diplomatic agent. 
What are the Most Popular Jobs for Foreigners in Asia?
Except for common Asian jobs performed traditionally by Asians, you can find many foreigners performing typical "foreigner" jobs. What are they? 
Scuba Diving
Beach rest is top popular in Asia, and it is not a secret that one hires foreigners for scuba diving lessons. Asians like beautiful girls and handsome boys with perfect bodies who can teach them how to dive. Such jobs are highly-paid, so it is a great opportunity to combine leisure and profitable responsibility. 
Teacher
English is a universal language, and many Asians learn it for their careers. Who can become the best teachers? Of course, native speakers. No wonder Asian American job boards can hire and pay you for giving lessons to Asian kids and adults. 
Photographer
Asians often do not see the beauty that surrounds them because they see it daily. You, as a foreigner, can see more unique details and highlight them in your photos. You can focus on the beauty of Asia, and Asian employers will definitely like it.
DJ
Asian hires foreigners as DJs because they advertise various music types and usually have a good ear and musical education. Asians adore overseas music, so your talent can become your profitable hobby and win the attention of billions of Asian music fans. 
Fitness Instructor
Health and body care are trendy worldwide. If you are fond of yoga, aerobics, or fitness, it is your chance to share your experience with others and earn your bread in Asia. 
Hotel and restaurant manager
Among the common jobs in Asia, restaurant and hotel management are the most profitable. Besides, most business holders want to show 100% tolerance to all cultures, traditions, races, genders, and religions in their hotels and restaurants. So, they hire foreigners to highlight their diversity and tolerance. Moreover, they pay a lot, and it is a great opportunity to develop a decent career path. 
Why Is It Great to Work in Asia?
According to the latest research, Singapore and China are the two most hard-working countries in Asia. Hard work is the key to success, and these two Asian countries can prove that. Singapore is a global financial center, and China is the country with the fastest-growing economy. According to an Asian study and Hays.co, employees and employers of these two countries balance their life and work successfully, compared to other Asian countries. 
Eventually, you should research a bit before moving to Asia. If you want to earn a lot, you should look for countries with the highest salaries and best job opportunities, but be ready to work hard. Also, be sure that the company's boards accept foreigners legally to avoid problems with the law and visas. Nobody wants to be deported and forbidden to travel or get legal jobs abroad. 
Today, it is hard to get a job in Asia, but many foreigners still manage to work successfully there. The secret is easy to guess. Professionalism and working experience are the two influential factors. Moreover, they search for English-speaking employees due to the rising popularity of the language and the desire to create a native-speaking environment either within a company or educational institutions such as kindergartens, universities, training centers, and schools. 
Final Tips for Those Who Want to Work in Asia
So, before you decide to live and work in Asia, you should do the following three things.
First, you should find a country that can satisfy your needs and personal preferences.
Second, make sure everything is legal, and the company is trustable. 
Finally, enhance your professional skills to stay competitive and become successful and happy in Asia.