American colleges and universities have formed associations for Chinese-American students, offering them a place to celebrate Chinese culture as well as meet new people. For most schools their purpose being to promote a better understanding and identification with the (Chinese-American) culture and heritage. This is a non-profit organization and serves the growing Chinese-American community to promote interest and awareness in Chinese-American culture.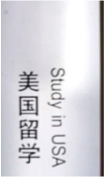 Joining your university's Chinese American Student Association (CASA) as with any organization has its own advantages and disadvantages. Generally CASA's help students adjust to campus life including providing an easy-going environment helping students make friends and have fun. CASA's help promote cultural diversity as the association is usually involved with other cultural associations such as Taiwanese Student Association (TASA), Hong Kong Student Association (HKSA), Chinese Students and Scholars Association (CSSA), ThaiSA, and others. The largest and official organization for overseas Chinese students and Scholars registered in most tertiary institutions is the Chinese Students and Scholars Association (CSSA).
A lot of universities have a CSSA along with their CASA, so students part of the CASA are able to learn more about authentic Chinese culture by interacting with Chinese from the mainland and vice versa. This association is largely responsible for helping international Chinese students in their life, study, work and separate issues. As well as forming a bridge between Chinese and other communities, spreading their culture.
Reasons to be a member of your Chinese-American student association:
Both the easiest and best way to meet students with similar interests or backgrounds, i.e. people interested in Chinese-American culture, people of Chinese descent, etc.
Attributing to the fact CASA is a student lead organization, students learn to be leaders and how to manage others well in order to reach the goals they have set for TASA during whatever duration their post lasts.
Organization and Management Skills
From planning association events, both cultural and social one is able to gain skill in organizing that may help lay a good foundation for ones future career endeavors.
With both Chinese-Americans as well as people from a variety of other diverse backgrounds
You learn how to best balance your education, organizational work and social life, all while focusing on our goals. As well as learning more about one's personal identity.
The association will help you make friends as well as have fun, and as you would have to work together organizing meetings and activities one would end up befriending people they're well matched with.
If one is a proactive member of the association they would be able to make their résumés look better, in turn getting them ahead of a lot of other applicants for jobs in future.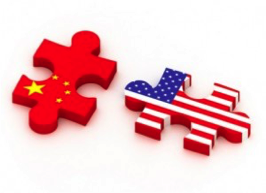 Being a member of a school organization may come with some difficulties, especially if you are a freshman still figuring out how to balance out you study and "play" time. An association generally requires time and effort in order to plan any activities if you're going to take part in the associations' projects. Joining a CASA may limit your friends, horizon and capacity in terms of sticking with the same people and doing the same activities. Although, if your CASA is one that is involved with other cultural associations this shouldn't be a problem. Your university or college CASA can present you with the right opportunities to develop important skills for your future such as communication and leadership. Due to the large amount of interaction between the different associations as well as within the CASA itself so one is bound to develop better communication skills. Also, seeing as a lot of these associations are student lead, being a member of such an organization can equip you with good management skills. Being an active member of you CASA can help you build your networks and connections with and outside your school community.
The association usually organizes events such as the annual Lunar New Year and various other Asian cultural events for students, faculty and the public. A lot of school CASA's try to cater to other students rather than just cater to Chinese students, so members get to meet a diverse number of people.