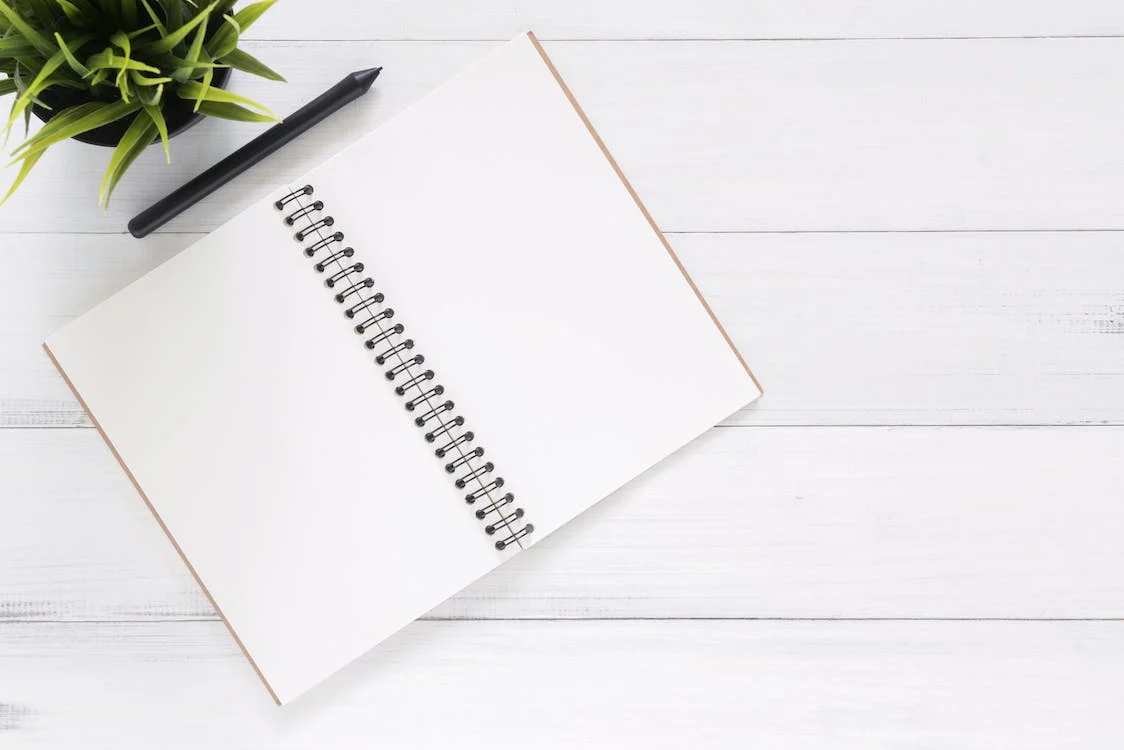 International business students face a unique challenge when it comes to academic writing. Not only do they need to master the technical aspects of writing, but they also need to do so in a language that may not be their first. Stephen Bailey's book on academic writing for international students provides a wealth of knowledge on the subject, and in this article, we will explore the essentials of academic writing for international students of business.
Understanding the Basics of Academic Writing
Academic writing is a specific type used in academic settings such as universities, colleges, and research institutions. It is designed to communicate complex ideas and research findings in a clear, concise, and organized manner. The basics of academic writing include understanding the purpose of the writing, the intended audience, and the structure and formatting requirements.
Tips and Tricks for International Students of Business
In addition to understanding the basics of academic writing and using resources such as Bailey's book, there are several tips and tricks that can help international business students excel in their writing assignments. Here are a few:
1. Read widely: To develop a strong understanding of academic writing, it is important to read widely in your field. This will help you understand the language, tone, and structure of academic writing and improve your writing skills.

2. Use online resources: Several online resources can help you improve your academic writing skills. These include websites such as Grammarly and Purdue OWL, which offer tips and tutorials on academic writing.

3. Practice, practice, practice: The more you practice academic writing, the better you will become. Set aside time each day to work on your writing, and seek feedback from your professors and peers.

4. Seek help: Don't be afraid to seek help when needed. Your professors, academic advisors, and writing centers are all resources that can provide guidance and support as you work to improve your writing skills.
Academic writing can be challenging for international business students, but with the right tools and resources, it is possible to excel in this area. By understanding the basics of academic writing, utilizing resources such as Stephen Bailey's book, and following tips and tricks for improvement, international students can develop the skills they need to succeed in their academic pursuits.
What to Read to Dive into the Topic?
There are many great books out there, especially for international students who might need a hand in their work, and one of the most prominent authors on the subject of studying as an international student is Stephen Bailey.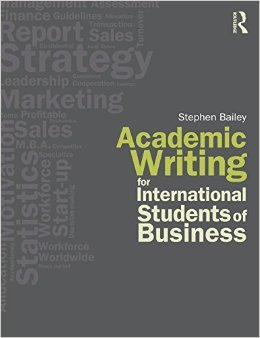 Stephen Bailey is the author of the book "Academic Writing for International Students of Business" something which is the first of its kind, geared toward international students who are trying to study economics or business overseas and need a variety of assistive examples and exercises for the essays, reports, and projects they are bound to encounter during the course of their study. For many students studying business or economics, one of the biggest concerns is getting business writing down pat, and this book is organized so that students can use it as a form of self-study or in conjunction with a tutor or teacher. It covers the writing process from beginning to end, offering tips on how to assess sources that might be used in reports, how to proofread a final draft, and how to make sure abbreviations are used correctly. It also offers tips on how to write a CV, draft proper emails, ensure the tense verb agreement is on par, and get through longer essays.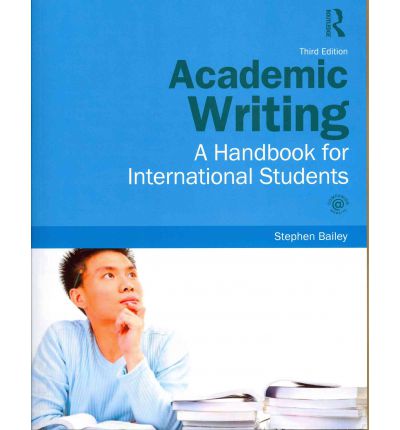 "Academic Writing: A Handbook for International Students" is another of his books that helps international students to organize their writing tasks, plan for their assignments, schedule their time, select the most appropriate sources, read those sources and take notes properly, and proofread finished drafts. This book is organized in such a way that students can cover it themselves. It is also spread into numerous units so students can go through specific areas or cover the whole.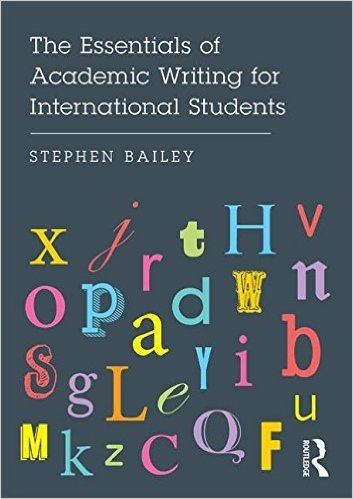 But that is not all that he offers. This author has books that focus on the broader picture and are not just applicable to business students. Stephen Bailey has published the book titled, "The Essentials of Academic Writing for International Students", which helps international students face many essays and reports they will be required to produce, as well as the coursework and exams they must tackle. This book offers clear structures with easy-to-follow directions. It covers the process and skills required at each level of writing and at each stage of the writing process. Moreover, it offers demonstrated tips and practiced examples of the work that are showcased so that students have a clear idea of what it is they need to do. The book also contains clear units, each full of examples to demonstrate the points, explanations for each point, and exercises that allow students to study either in the classroom or on their own. The units designed in this book can be used to improve the writing, vocabulary, numbers, and punctuation required in academic works.
The academic writing book by Stephen Bailey is an extremely useful tool for international students because they teach them something that is not so easily grabbed. So, be sure to acquire these academic writing manuals and succeed in your studying!
The Extra Sources: 5 Magazines That Would Help Master Business Writing
Business students can greatly benefit from reading magazines that offer insights into academic writing, as it can help them develop their writing skills and improve their grades. Here are some ways in which reading such magazines can be helpful:
Exposure to diverse writing styles: Magazines cover a wide range of topics, from marketing and finance to entrepreneurship and management, and different authors write them. This means that students can read articles by various writers and learn from their writing styles and techniques.

Insights into industry trends: Magazines are a great source of information for business students, as they offer insights into industry trends and the latest news in the business world. By reading articles on such topics, students can stay informed and gain knowledge they can use in their writing.

Learning new vocabulary: Magazines often use industry-specific jargon and technical terms, which can help students learn new vocabulary and improve their writing skills. Students can expand their knowledge and improve their business writing by reading articles on different business topics.

Examples of good writing: Magazines often feature well-written and engaging articles, which can serve as examples for business students to follow. By studying such articles, students can learn how to structure their writing, use appropriate language, and create compelling arguments.
Here are some magazines to consider:
Harvard Business Review

: This magazine is a great resource for business students who want to improve their writing skills. It offers articles written by experts in the field, providing valuable insights into various aspects of business writing.

Forbes

: Forbes is a popular business magazine that covers a wide range of topics related to the business world. It provides a wealth of information and ideas for students to develop their writing skills, including tips on how to write effective business reports, proposals, and other documents.

Fast Company

: Fast Company is a magazine that focuses on the latest trends and innovations in business. It offers in-depth articles on leadership, entrepreneurship, and marketing, which can provide inspiration and guidance for students looking to improve their writing skills.

Inc

.: Inc. is a magazine that caters to small business owners and entrepreneurs. It offers practical advice on improving communication skills, developing persuasive writing techniques, and effectively communicating with clients and customers.

Business Insider

: Business Insider is a digital business magazine that covers a wide range of topics, including finance, technology, and entrepreneurship. It offers informative and engaging articles on various aspects of business writing, including tips on how to write effective emails, reports, and memos.
Reading magazines that offer insights into academic writing and the business world can be an excellent way for business students to improve their writing skills, stay informed, and succeed in their academic and professional endeavors.
About Terry Qin
Terry Qin is a 27-year-old R&D engineer from Shenzhen living in the US. He is interested in programming, new trends, and blogging.