As we grow up, it gets more and more difficult to find out how we can participate in beloved holidays as adults. After all, most holidays are centered around children, and the adults are the ones doing the preparations so that the little ones can have as much fun as possible. But does the fun really end when you're no longer a child? Of course not. It doesn't have to, and Halloween is a perfect example.
Halloween is a holiday that adults can enjoy as much as kids. In fact, it can sometimes be a little too scary for kids! This atmospheric, spooky October night is the perfect time to have fun and make memories. If there's one thing college kids love, it's partying, and Halloween is an ideal night to have a themed party. You'll need a variety of activities to keep your guests entertained and immersed in the Halloween spirit, so here are 25 exciting college Halloween party activities that'll make sure you and your friends have a scaringly good Halloween.
1.Costume Contest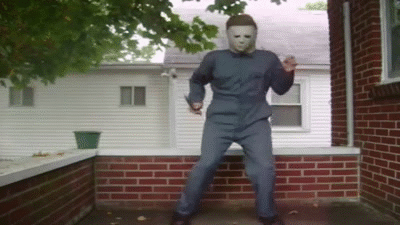 Halloween isn't Halloween without dressing up. If you've ever dressed up for Halloween as a child but think you're too grown up to do it now, dressing up for a Halloween party is the perfect excuse! This makes the party twice as atmospheric and fun. 
Not only is picking a monster or a character to dress up enjoyable by itself, but it's also interesting to go to the party and see what your friends are dressed up as. You can even award prizes to the partygoers who put the most effort into their costumes, like the scariest, funniest, or most original. 
2. Pumpkin Carving Contest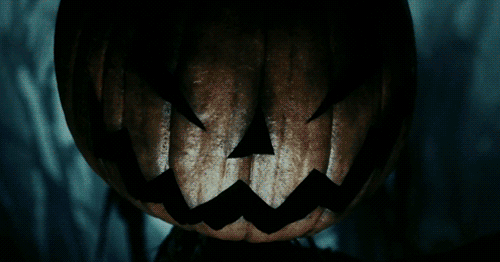 Pumpkin carving is the perfect activity for people who like doing things with their hands, especially your artistic friends. Pick out some nice pumpkins, buy some carving tools, and plenty of trash bags and wet wipes. Pumpkin carving can get messy! 
Pumpkin carving is, at the end of the day, also a kind of "art". There are people who can make beautiful and intricate carvings, so why not also have a competition for the best pumpkin carving? It adds a healthy dose of competition to this activity.
3. Mystery Box Challenge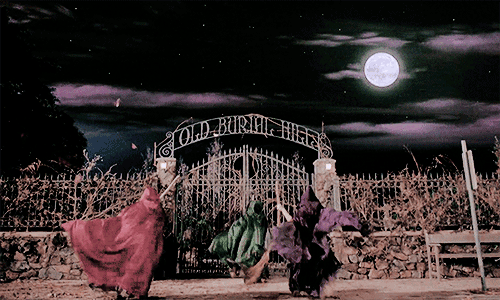 The two activities so far have been fun, but what about something scary? After all, it's Halloween. For the Mystery Box Challenge, you're going to get a big box and fill it with weird items. They can be slimy, pointy, weird textures or shapes, or anything that you think might be scary or gross to touch. 
Just make sure not to put something actually dangerous in there, so no venomous spiders or cactuses or anything like that. It's supposed to be scary but not hurt people. If done right, the Mystery Box Challenge can be a fun way for guests to test their bravery and have some laughs!
4. Scavenger Hunt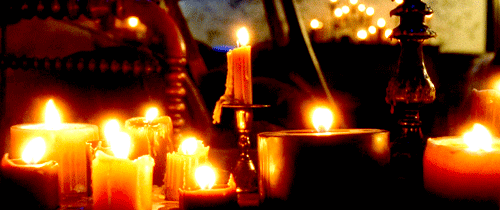 I personally think that scavenger hunts are always fun, so I'm always looking for an excuse to participate in one. A Halloween-themed Scavenger Hunt sounds like it'd have the potential to be super fun. You can also add some scares in there if you organize it right. You can have it at your party venue or campus. Provide clues and riddles that lead participants to hidden treats or surprises.
5. Bobbing for Apples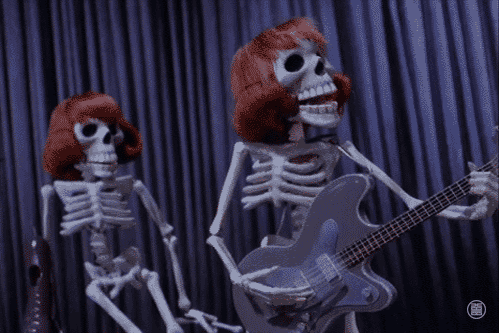 Bobbing for apples is a classic Halloween activity, so why not set up a traditional apple-bobbing station and watch your guests compete to catch apples with their mouths? It's simple, it's funny, and you can even have other treats other than apples, or replace the water with some other kind of juice.
6. Horror Movie Marathon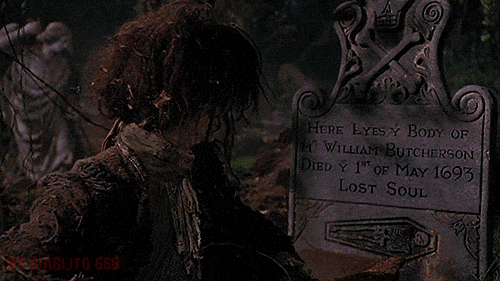 One of the best parts of Halloween is the horror movie genre. Watching a horror movie on Halloween sets just the right atmosphere for some perfect scares. It's a pretty effortless way to set a spooky atmosphere. Halloween is also infamous for popping out some very not-scary movies, although they try to be scary. You can also watch some of these movies with your friends and just have a good time pointing out all the ridiculous plot holes. It'll be a good time, regardless. Set up a movie screening area, have some movie snacks ready, and enjoy your Halloween movie marathon.
7. Mummy Wrap
Divide guests into pairs and provide each pair with a roll of toilet paper. Whoever wraps their partner up in toilet paper until they look like a mummy the fastest is the winner!
8. Halloween Trivia
Halloween has a long history, going back hundreds of years. Have you ever wondered why people dress up for Halloween? Why do we bob for apples when that doesn't seem like a scary activity at all? 
If you know the answer to these questions and more, it'd be a fun idea to have a Halloween trivia game. Prepare a list of interesting questions and award points to whoever gets the right answer or the answer closest to the right one. You can even have a prize at the end!
9. Murder Mystery Game
Murder mysteries are a whole genre on their own, but they're even more fun when they're brought to life on the scariest night of the year. Host a murder mystery game where guests are assigned characters and must solve a Halloween-themed murder. It'll take some effort and organization, but it'll be a ton of fun.
10. Tarot Card Readings
Do you have a friend who can read tarot cards? Tarot cards are all the rage nowadays, so invite a tarot card reader to provide insight into your guests' pasts, presents, and futures. If you like, you can also learn to read tarot cards yourself. 
11. DIY Halloween Crafts
Set up a craft station, buy plenty of craft materials, and invite guests to create their own Halloween decorations. You can even have themes for the decorations and vote on the best one.
12. Fear Factor Challenge
Have you ever seen the TV show "Fear Factor?" From eating weird concoctions to completing frightening tasks, this show always makes me squirm in my seat. Having a similar activity at your Halloween party is a great courage-tester, and college kids love nothing more than to prove that they're totally not scared.
13. Zombie Dance-Off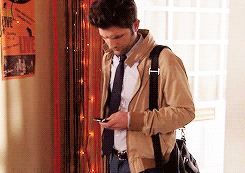 Host a dance-off and encourage guests to dress up as zombies and show off their best undead moves. This can be pretty silly. You can also award prizes for the most convincing zombies and the funniest dances.
14. Horror Escape Room
Escape rooms are an absolute blast, and I'm not the only one who thinks so. Transform a room into a haunted escape room experience. Have your guests work together to solve puzzles, find clues, and escape the room before time runs out. Escape rooms are immersive and scary no matter the scenario, but having it be Halloween-themed will really up the fear factor.
15. Pumpkin Bowling
There's no shortage of pumpkins in October. Stack them in a pyramid shape, use a small pumpkin as the bowling ball, and go bowling! The player who knocks down the most pins wins.
16. Candy Corn Guessing Game
Fill a jar with candy corn and ask guests to guess the number of candies inside. The person with the closest guess gets the jar.
17. Halloween Karaoke
Set up a karaoke machine and create a Halloween-themed song playlist. Karaoke is always a fun addition to any party!
18. Witch's Brew Mixology Contest
A pretty fun and unique activity that everyone can enjoy is having guests create their own spooky cocktails using a variety of ingredients. As the host, you'll provide a selection of mixers, spirits, and garnishes. Let the mixology competition begin! Another bonus is that you can drink the final product too.
19. Fortune Telling Booth
You don't have to get an actual fortune teller for this. It's all in good fun. Get crystal balls and other mystic props to provide a fun atmosphere and spook your guests with scary predictions.
20. Spider Race
Create a spider racecourse using strings and set up small toy spiders. Using straws to blow their spiders across the finish line, whoever finished first wins.
21. Halloween Photo Booth
Any party is a good occasion to snap a photo. Take advantage of this and set up a photo booth with Halloween-themed props for people to pose for spooky and memorable photos throughout the night.
22. Ghost Storytelling Circle
Telling scary stories is a Halloween classic. Gather everyone around a campfire or create a cozy indoor setting. Take turns sharing ghost stories and urban legends, and watch as the atmosphere gets steadily scarier.
23. Halloween Piñata
Fill a Halloween-themed piñata with candy and let guests take turns trying to break it open. It's a fun twist on piñatas, and Halloween is all about candy anyway.
24. Haunted House Tour
Have fun decorating your whole house with Halloween-themed decorations. Guests can explore the different rooms, encountering scares along the way.
25. DIY Photo Booth Costume Contest
Even if guests came in their own costumes, you can still challenge them to create new costumes from scratch. Whoever can come up with the most creative and photogenic costume wins!
Conclusion
Hopefully, you now have some fun ideas for what activities you can organize for your Halloween party. Halloween is such a fun holiday, and there's no reason why college kids shouldn't celebrate it! With these 25 college Halloween party activities, you're guaranteed to host a memorable and scary event. There's something for everyone to enjoy, so pick your activities and have a great Halloween night!