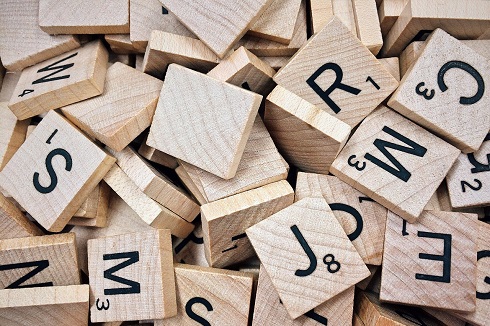 All students have to write tons of essays of all kinds. These are narrations, expository, evaluation, argumentative, compare and contrast, and other ones. While trying to complete them, they face a lot of issues. One of them may not be noticed by some of them or they don't even realize there is a problem. Thus, the use of linking words for essays may become a serious obstacle.
If linking or connector expressions are lacking, your text may not be attractive to your readers. How is it possible? If you do not use the linking expression, the beginning of the next paragraph will be unnatural. You will notice that it misses something crucial, and this will be the logical transition to the next part of your story. Thanks to the right word, you may your text readable and logical. Our informative blog post focuses on the use of the right words, as well as on suggesting other ways that help to elevate the readability of the text.
Linking Words for Essays You Can Use
Now, we will go to the right linking words for essays. They are important and can be used in various situations, regardless of the topic or your style of writing. There are not too many of them, and you can quickly memorize them. Check our list here below of words and phrases, as well as when they should be used:
Additional ideas: additionally; also; moreover; furthermore; again; further; then; besides; too; similarly; correspondingly; indeed; regarding.

Alternatives: whereas; conversely; in comparison; by contrast; another view is…; alternatively; although; otherwise; instead.

Analyzing results: therefore; accordingly; as a result of; resulting from; consequently; it can be seen; evidence illustrates that; because of this; hence; for this reason; this suggests that; otherwise; in that case; that implies, etc.

Cause or Reason: as a result of; because (only in the middle of a sentence)

Compare: compared with; in the same way; likewise

Contrast: by contrast; although; compared with; conversely; despite; however, nevertheless; yet, etc.

Effect or Result: As a result, therefore, thus

Emphasizing earlier statements: however; nonetheless; furthermore; in the final analysis; despite x; notwithstanding x; in spite of x, although; though; after all; at the same time; nonetheless, etc.

Introducing examples: for example; for instance; namely; such as; as follows; as exemplified by; such as; including; especially; particularly; in particular; notably; mainly, etc.

Sequencing: first (ly); second (ly); third (ly); another; additionally; finally; moreover; also; subsequently; eventually; next; then, etc.

Summary or Conclusion: in conclusion; therefore; to conclude; on the whole; thus to summarize; altogether; …following the research of…after analysis, etc.
As you can see, most of these words you surely know. Just figure out in what situations they should be used. If you are a foreign student, you may need to take a dictionary to find out the meaning of unknown words and phrases. Afterward, memorize them to use when they are most suitable.
Connector Words in Essays and Other Tips to Boost Your Readability
You should understand that the use of the right linking words essay is only one element that helps to make your text readable. Yet, there are many other things you should know about. We will highlight them here below to be sure you can write high-quality essays which are pleasant to the eye.
Keep it short. First of all, do not write too long sentences. 15 words is already a lot. Don't exceed this number or your readers may forget what you stated at the beginning of a long sentence. If your paragraphs are too long, the attention of your readers drops, and they get quickly tired. It's better to break all you can into smaller chunks.

Be logical. You should make your text flow. It means there should be a logical sequence of events. When you explain one term, be sure it is explained clearly and to the end. Afterward, make a logical transition to the next one.

Watch the words you use. Many words students use in essays do not belong to the lexicon of the topics they select. It's a huge mistake, and you should be aware of this fact. Another common mistake is to add technical terms, unknown abbreviations, slang, and jargon. They kill the creativity and beauty of the language. Besides, many students aren't able to refuse clichés and stereotypes that also kill creativity.

Don't overuse the passive voice. It is commonly used in such papers as lab reports or case studies. Other assignment types should use the active voice to make the story livelier. They require fewer words to complete the idea. Here again, you can save space and thus avoid writing too long sentences.

Don't cram everything at once. Many youngsters try you explain everything in 1-2 paragraphs only. What is left for the rest? Water or something like that? You should stick to a golden rule – cover one point per paragraph. Otherwise, you will simply overdose your readers with tons of information without pauses and logic. Besides, it's vital to avoid too many explanations and repetitions. This rule also saves space in your essay.
Use the right connector words in essays and these tips regularly. Thus, you sufficiently increase the chance that your essay will be readable, creative, and comprehensive.
Linking Expressions for Essays: Use Technology to Enjoy Success
If you have serious problems with writing, choosing the right linking expressions for essays, or simply writing essays properly, technology can help you. There are a lot of useful learning apps that offer smart tips and examples to improve the quality of any text. Here are the most effective apps that help with writing any academic paper:
Grammar checkers. These are probably the most sought-after kinds of learning tools among learners from all around the globe. They help to detect grammar, punctuation, and spelling errors. Besides, some of them even suggest the right use of words. They scan texts in split seconds to provide feedback on your drawbacks. These smart tools even offer their own corrections, which are commonly exactly what you need. Just click on the agreed correction, and everything will be fixed instead of you.

Editors. Other popular types of learning tools are digital editors. They also provide quick feedback on your mistakes. Their main function is to help with the "flow" of your text. They offer excellent tips and examples on how to elevate the readability of your writing, as well as how to become a more effective writer. They also can detect some grammar mistakes.

Organizers. The use of digital organizers helps to be more disciplined and organized. You can schedule weeks and months ahead, as well as create short writing plans for every piece you must do. You will never miss any vital point in it with Evernote or other great digital organizers.

Citation generators. Many students mess up various academic writing styles when they need to insert citations. Thus, it makes sense to use at least one good citation generator to be sure you are 100% correct.

Plagiarism checkers. Another issue that can be handled with the help of technology is plagiarism. There are special tools that detect the slightest traces of it. You will always know what parts should be substituted with the original elements.

Topic generators. At times, students stumble before they start to research and write. They lack the ideas that could be disclosed in their papers. Thus, they can use topic generators. It's only needed to write 2-3 words that can be related to your topic. The smart machine will offer 10-20 concepts per idea. So, your choice will be rich and vivid.
One of the most important facts related to these types of learning apps is their cost. You can always find free options. Of course, the paid version offers more tips and possibilities. Nevertheless, a free mode may be quite sufficient for your case. You only need to find various brands and kinds of tools to figure out how they work to use them to the maximum benefit.
There is one more option left. You can hire a custom writer or editor to solve your learning issues. These can be solo experts or the ones working at custom writing sites. If the person is educated and has skills, he or she will provide the necessary insights to avoid common mistakes, improve the quality of your text, and become a more effective writer. Their prices are not too expensive.
The Bottom Line
As you can see, there are definite words and expressions that help to link one part of the text to another logically. Use them to make smooth transitions and thus avoid one of the common writing mistakes. Do not forget about other tips that help to boost the readability of any text. Their combination gives you a better chance to enjoy academic success. Your teachers and professors will be pleasantly impressed with your sophisticated sentences and clever transitions. An A+ grade gets one step closer!