English is the most commonly used language of communication, with over 1.45 billion speakers. Being the most used language, foreigners with little understanding of the language may struggle to communicate efficiently with others.
 However, with every problem is an equally fitting solution. English is one of the easiest and fastest languages to learn. With modern technology, learning languages has been made effortlessly accessible. Applications for translation of languages and tutorship have been accessible for free or at an affordable rate. Tutorship sessions can be booked online, and foreigners can easily learn the language. The following are examples of where to study English as a foreigner in New York.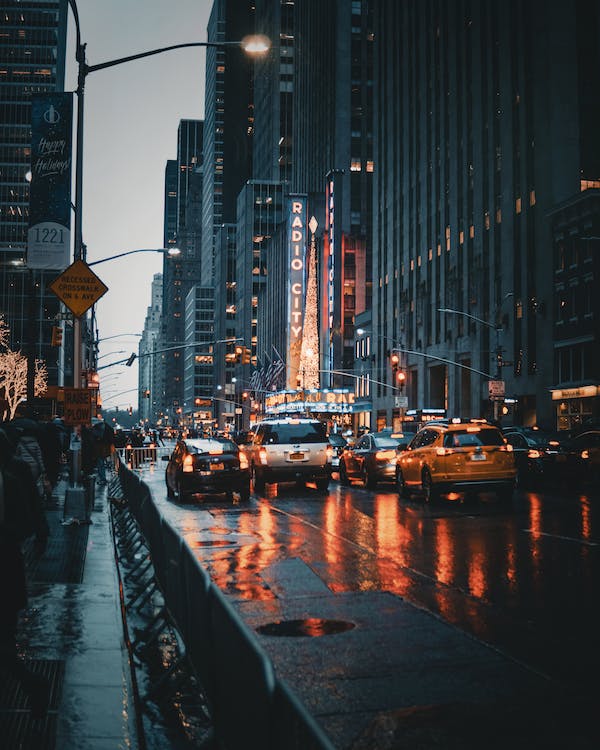 Rennert International is located in midtown Manhattan, next to the Times Square. The school is popular due to its accessibility, ease of location, and approach to study, where they host eight students per class. Rennert International has various packages with classes ranging from 10-30 sessions per week. Each plan has a different price and is custom-made due to the diversity of students. The lowest price for the tutorship plans is 250 USD per week. The course comprises a six-week intensive learning course where methods such as photography are used for learning. It also received a general rating of 4/5, with most students citing their approval of the location.
YES USA-Your English School
YES USA is located at St. John's University in Utopia, New York. The school has programs that allow inclusivity of students of all ages and offer various amenities such as boarding facilities to cater to their needs. The course program is compressed into six weeks with 20 classes per week. The starting fee for junior students is 400 USD for the duration of the program, and other prices range from $1,500-1650 for six weeks. 
Zoni Language Centres have a diversified reach of people within New York due to their location in several areas. They have centers in Manhattan, Brooklyn on Ocean Avenue, West New York, and Queens on Jackson Heights. This English School In New York offers packages from 175 USD per week. They offer 14-16 weekly classes, an average of eight students in each session and a maximum of 17 students. Other amenities the New York English school offers include accommodation, airport pick-up, and health insurance. However, this language school has a 1.5/5 rating on Yelp, based on grievances about high costs and poor services.
This New York Language school is located around the financial district's Seaport, 80 Maiden Lane area. The school offers various packages with 14-20 sessions per week. The standard plan is roughly 1300 USD for a six-week course. Special facilities such as medical and personal effects programs are also available at a fee for the learners. New York English Academy has a rating of 4.2/5, with students remarking their approval.
Manhattan Language is located at 26 Broadway, New York City. This English school in New York offers various programs for different groups, such as students continuing with studies in American universities, tourist programs, and TOEFL test preparation. With 20-24 classes per week, their prices range from 870-3350 USD monthly, based on the type of program, period of study, and sessions in a week. The school has a netting and popular review of 5/5 due to factors such as the city view, the Statue of Liberty, and interactive teachers.
English Language Institute, Pace University
The school is located in the Financial District on William Street, close to Pace University. The institution has programs for English as a second language and a specific career. They also offer summer school for students. The prices range from 500-2,300 USD for a six-week session. The number of weekly classes is customed from various package plans, ranging from 4-18 hours per week. Full-time packages are also available, especially for academic students. English Language Institute, Pace University has a review rating 5/5 from its users.
English Outdoor LLC is located at the heart of Brooklyn Heights Sackett Street, a few minutes from Brooklyn Promenade. The school is equipped and offers accommodation and hosting to families, especially tourists. The school also offers students outdoor learning experiences, thus diversifying its services. Programs offered are based on 20-23 hours per week, with charges of about 2,700 USD for six weeks, specifically morning classes. The school has a review of 4/5 due to the various services and the change of environment from the standard indoor.
LSI New York lies at the heart of the Financial District on 40 Rector Street, near Wall Street. The facilities offer programs on test preparation, teacher training, English packages for foreigners, and business programs. The program packages are also divided for different age groups and the intensity of study needed by the students. The prices start from 1,900 USD for six weeks, and the class distribution ranges from 10-30. The rating for this ENGLISH SCHOOL IN NEW YORK is at a dominating 4/5, mainly due to efficient service, accessible location, and friendly tutors.
Home Language International
Home Language International has a uniquely fascinating tutorship method, distinct from all other English schools in New York. The school allows for the selection of private tutors by the learners. The study is undertaken in the teacher's home, where the learners live and learn under the same roof. This technique reduces travel, inhibiting meeting with people speaking your native language. Private tutorship with separate accommodation is also an available study option. The standard package for 'live and learn with your tutor' is 1800 USD per week, with an average of 15 classes per week. The review on this English school is 4.1/5 since the method is highly efficient.
Kaplan International, NY Central Park
Kaplan International is based in the iconic Central Park. It, therefore, has spectacular views of New York City, especially for foreigners. The school offers standard homestay packages, starting from 4,130 USD monthly, depending on students' liking. They also have other cost plans depending on preferred specifications. The weekly study hours range from 20-35 hours. This English school in New York has a review rating of 4.5/5 and delivers value for money.
EF International Language Center
EF International Language Center is located at 100 Marymount Avenue. The facility has English lessons ranging from beginner to advanced. It also has sights of New York City, such as Times Square, and has the efficiency of easy accessibility to shops and restaurants. The weekly study hours range from 20-32 hours. The cost ranges from 4,200 USD for six weeks. The customer rating for the school is 4.7/5 due to the diversity offered to international non-English speakers.
New York Language Center majors in English language tutorship. Therefore, this New York language school would be perfect for foreigners within New York. The institution has Queens, Jackson Heights, and Manhattan Uptown centers and is accessible online. The institution has intensive, part-time, and private lessons for various people. The selected program type determines the weekly hours, varying from 4-20 hours. The prices start from 189 USD for programs such as part-time tutorship. The customer review of the New York Language Center is 4.7/5
OHC New York is located at 226 West 26th Street. The institution is located at a stunning location that allows the view of New York landmarks and spectacles, such as Broadway and the Metropolitan Museum of Art. The facility offers a range of course types, with particular courses being customed for tourists. They also offer accommodation facilities to the school occupants. Class weekly hours range from 5-20, and the price ranges from 2,500-2800 USD for six weeks. This English school also has a rating of 4/5. 
American English Center is located on Madison Street in New York and is close to Bryant Park. Courses offered at the institution include standard, academic, and intensive English tutorship programs. The facility offers amenities such as housing, accommodation plans, and leisure activities. Weekly study hours lie between 15-22, with a maximum attendance of 15 students. Prices also range from 370-480 USD weekly. American English Center currently has no customer reviews.
Influent New York has some shared aspects with Home Language International since they both adopt the methodology of living with tutors to allow efficient language learning. The school also integrates a full board plan with the accommodation of students and other associated lessons but has no lessons. Other package plans include homestay, cultural visits, and home tuition. The weekly hours for classes range from 10-30, with the prices oscillating from 290-2,050 USD weekly. The program is, however, still new, and therefore, no review has been given to the system.
Conclusion
The highlighted examples show a string of alternatives with different amenities and benefits that offer English tutoring within New York. Foreigners within the state, therefore, need not worry about where to obtain English classes but choose from the long list the facility that interests them most and starts their classes as soon as today!